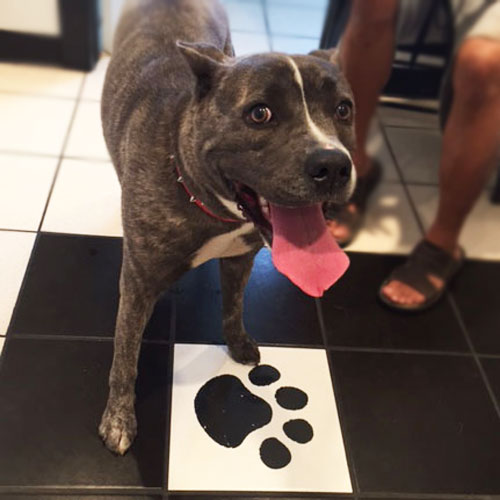 New Fur Families Welcome
Welcome to Toledo's friendliest, furriest animal hospital! For nearly 50 years, our mission has been to practice personalized and compassionate pet care, consistently, each and every day. New clients are always welcome, and they are always treated with special care.
All breeds are welcome, from lap dogs to muscle dogs, and alley cats to pedigreed princesses. Airport Animal Hospital does not discriminate based on breed. We welcome Pitties, Presas, Rotties, and other breeds that many Toledo veterinarians refuse to treat.
Relationships Matter
A relationship with a hospital where the vet is also the owner makes a big difference in the level of care provided for your Pet. We are not a big corporation that makes decisions based on quotas or profit margins. Because we are independent, we are free to put the needs of the pets you love first.
Our mission is to make it possible for life-saving medical treatment and preventative care to reach more pets and their families. We know that you have a choice, and we promise that we will always go the extra mile for you.
Affordable Care Matters
Making veterinary care affordable is a top priority. We like to keep things simple and focused on our mission. We don't have an extravagant building, or a big-budget ad campaign. Each and every day, our aim is to do all we can to help our clients provide life-saving veterinary care for their furry family members.
Dedicated to helping companion animals by providing individualized care, we tailor each treatment plan to the unique needs of each pet and their family. Airport Animal Hospital is a family-owned, single veterinarian clinic focused on you and your Pet.
MEET DR. CUESTA ➔
Our Clients Matter
We LOVE, LOVE, LOVE our established clients!
We know you by name and we look forward to your visit. Your furry friend is guaranteed extra TLC, and is highly likely to get some friendly, furry hugs too. Because most of our team has been with us for 10 years or more, we have seen your pet at many stages of life. We cherish these relationships, and we can't wait for your next visit!
Thank you Toledo for trusting your fur family's care to Airport Animal Hospital for nearly 50 years!
Reviews from around the web

We have been seeing this vet for years. He is very helpful and knowledgeable. He and his staff seem to genuinely care about the…
Read More

My 9 year old shih tzu has gone to this clinic since he was 2 months old. Prices are reasonable. Dr. Cuesta  and staff…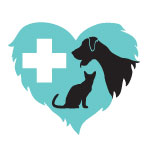 I went in for the time, the care given to my dog was unbelievable compared to the other clinic I have been going to…
Read More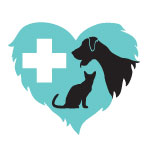 Dr. Cuesta and staff are professional, caring and patient. Dr. Cuesta took time to educate me about good nutrition for my Sasha, and about…
Read More

Wow, yesterday was my first time at this vet. I am so pleased by the professionalism. The front desk attendants are nice and pleasant….
Read More

The entire staff is simply wonderful! They are all so personable and knowledgeable. The vet is the best around and always makes my pup…
Read More

Awesome doctor and awesome little Animal House Hospital. Been going here for over 20 years still worth the drive across town.

Love the staff ladies! Dr. Cuesta is an awesome vet!

I took my older dog for shots, lab work and eventually surgery. He was very efficient and thorough. I would highly recommend his services.

It's the only place we take our furkids. The head veteranarian is incredibly thorough and very caring, and you know he's been applying his…
Read More

Great service and great staff.

Great place to take your animals everyone here is kind and patient and reasonable for a vet My dog sugar loves coming here a lil…
Read More

I'm have been going there for 25 years even though there's a new doctor the service is still about good service for our four…
Read More

Loved the place and the people. Doc was very informative. I appreciate their kindness, I was a walk-in but they were prompt about helping…
Read More

I love coming here with my animals! They are all very helpful, and the doc is willing to listen to all of my questions…
Read More

Thanks Dr. Cuesta for taking your time with Peaches. Getting on the floor to calm her. The staff is friendly and the room was…
Read More

Fantastic service from the staff and Dr. Cuesta. Would highly recommend.

Dr Cuesta is very friendly and thorough. I definitely recommend!

Most fantastic staff, did an amazing job with my extreme flat face Persian cat, highly recommend this animal hospital to anyone who loves their…
Read More

Been to many vets over the years but have never found a more caring, compassionate and knowledgeable staff. Would highly recommend to all.